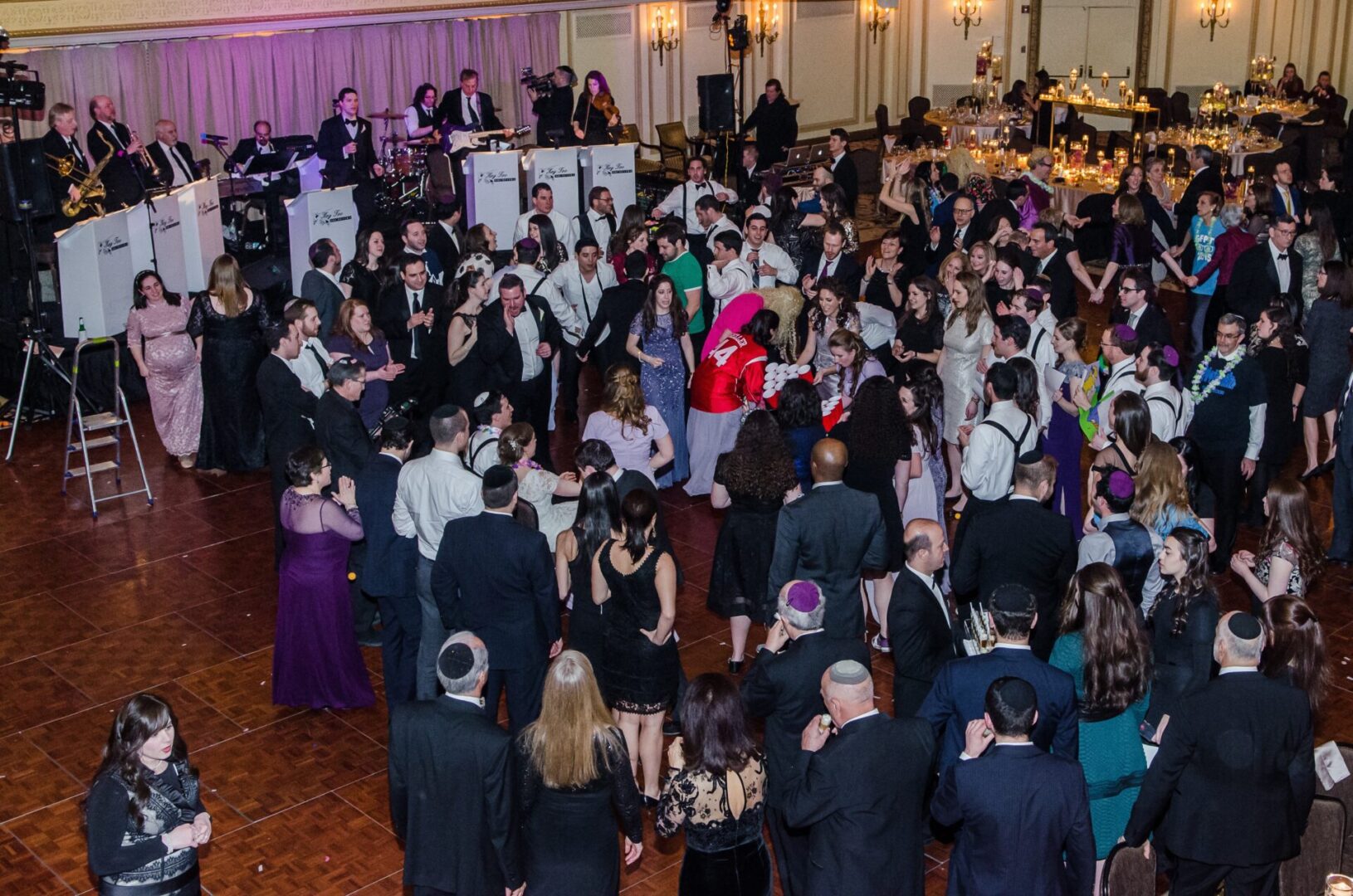 Premier Jewish Wedding Band
The Key Tov Orchestra offers a wide variety of musical services, tailored to fit the needs and style of your wedding. We can provide the music for many different kinds of Jewish weddings, customizing our playlist to your specific tastes and preferences.
By using the finest musicians in the music industry, the Key Tov Orchestra displays a superior versatility, allowing us to accommodate your requests for any and all styles of music. Not only is the Key Tov trademark a clear, brilliant confluence of the highest quality music, but our sound is always maintained at the perfect volume appropriate for your simcha.
In preparing for your special day, the Key Tov Orchestra will extend the most helpful, friendly, and courteous service to you, ensuring that every detail has been taken into consideration. We know that planning your event is just as important as performing at it.
We offer packages that include custom wedding bands that fit the style, size, and setting of your simcha. Included in the Key Tov wedding packages is the musical accompaniment for the Kabbalat Panim, the Badeken, the Chupah Ceremony, and the Dinner and Dancing. No matter what your event calls for, the Key Tov Orchestra will enhance your celebration and create the perfect soundtrack for your simcha!
Jon · Married on 07/17/2016
The Key Tov Orchestra was INCREDIBLE. The beautiful music and energy they brought to our wedding made it the best night of our lives. Do yourself a favor and book them NOW!... Read more
Henry · Married on 06/26/2016
If you want the hands-down best simcha dancing/hora that you will ever have, then book Key Tov NOW. It has been a month since my wedding and everyone is still raving about how the ... Read more
Talia · Married on 02/14/2016
YESSSS!!! The best wedding band in Chicago. Hands-down.