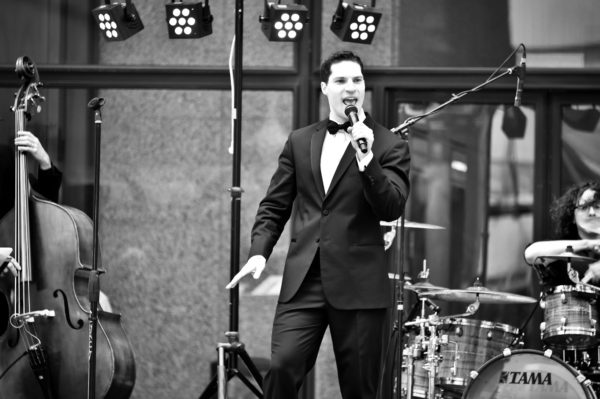 Based in Chicago, the Key Tov Orchestra has been performing for audiences all over the country since 2002.
Under the musical direction of its founder, Elliot Dvorin, the Key Tov Orchestra was created as a Jewish wedding band providing spirited and energetic singing and dancing for brides and grooms throughout the Midwest.
With their unique ability to perform traditional Jewish music as well as contemporary musical selections, Key Tov has become the premier Jewish wedding band in the greater Chicago area.
In 2014, the Key Tov Orchestra entered a new era with the first of its original music videos.
Their highly popular YouTube performances have received millions of views by people all over the world. Their Hanukkah "Mashup" video has generated over two million views, landing them a TV appearance on FOX, and has catapulted the Key Tov Orchestra to new levels of recognition.