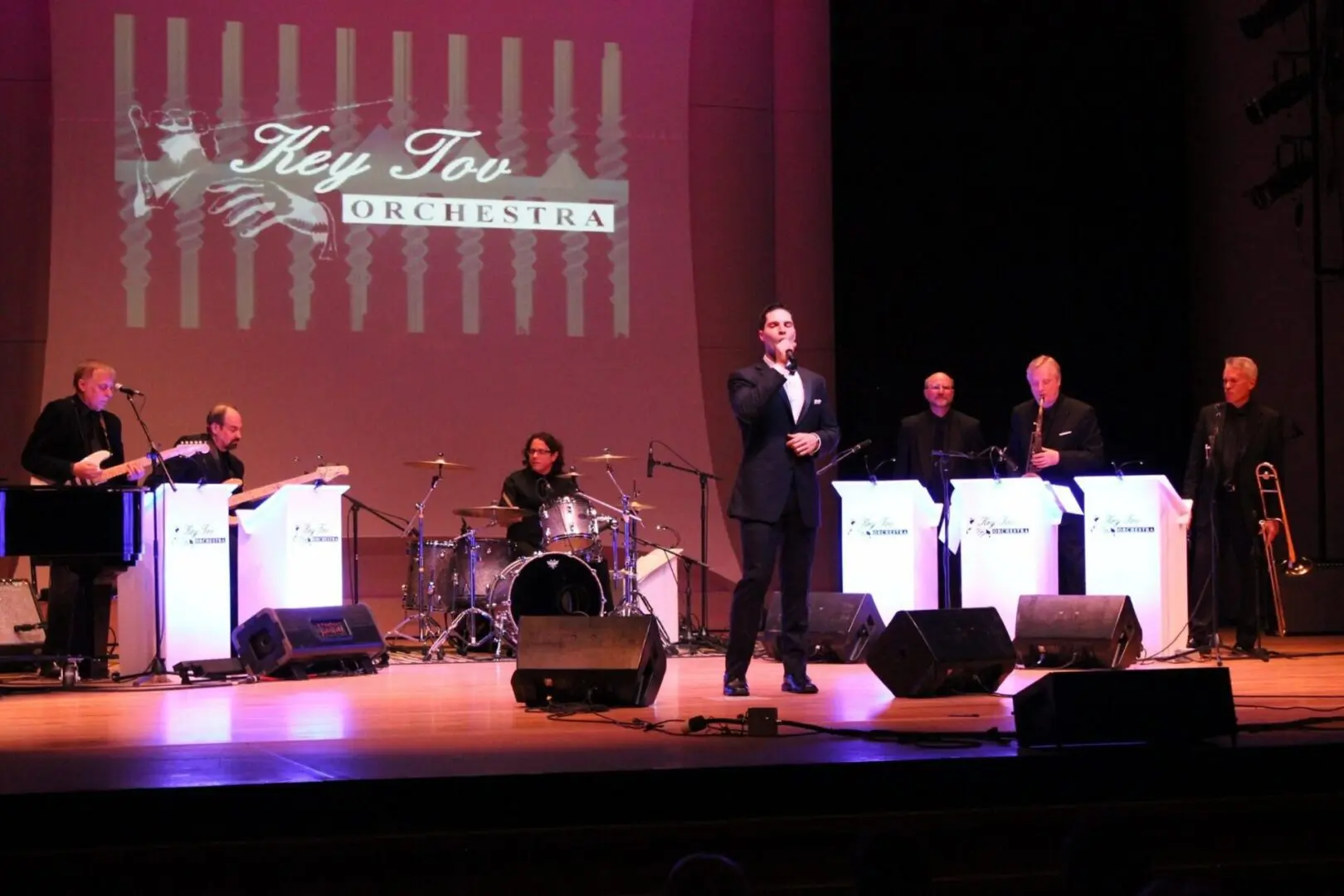 Key Tov Orchestra - Live in Concert!
Bring Key Tov Orchestra to your city to perform and entertain your guests with a world-class performance!
With Key Tov's dynamic and energetic style, their concerts are crowd-pleasing experiences that bring joy and excitement to any venue. Performing songs in Hebrew, English, Spanish, Yiddish, and even Ladino, Key Tov covers an impressive range of genres with all the hit songs people know and love. With their intricate and stunning musical arrangements, Key Tov produces an engaging sound that is sure to captivate any audience. The Key Tov Orchestra custom tailors every show to fit the style and theme of each event, ensuring that everyone has a great time and is thoroughly entertained.
Whether you are planning a corporate event, fundraiser, organizational dinner, or a night celebrating Jewish music or Israel, adding a Key Tov Orchestra concert to your program is the best way to please your guests and enhance your event!